Design and Fashion
Evelyn Bass, Diplom
Area of Expertise: Computer Aided Design, Creative Pattern Development, High-Quality Processing Technology
Thematic Track: Fashion
Evelyn Bass started out as a trained custom tailor, first in Germany, then gaining more professional experience in France where she refined her couture processing skills. In 2004, she graduated in Fashion Design from HTW Berlin. Already during her studies, she co-founded her own fashion brand YARD Gear. From now on, she worked as a designer and product manager both for her own brand and other urban and streetwear labels, such as Thug Life, Dangerous, K1X or Tribal Gear. Besides being CEO of her company YARD, she has been teaching at HTW Berlin since 2012 sharing her industry knowledge with students from her former degree programme. Here she enjoys applying methods like Blended Learning and Inverted Classroom.
➜ Contact details in staff directory


Dipl.-Des. (FH) Carolin Ermer, M.A.
Area of expertise: Sustainable Design Strategies and Textile Production, Fashion and Knitwear Design, Adult Education, Fashion Journalism
Thematic Track: Fashion

Carolin Ermer is a fashion expert. She holds a university degree in Fashion Design awarded by HAW Hamburg – University of Applied Sciences. After her studies, she has gained extended working and teaching experience in the field, since 2006 mainly focusing on Sustainable Fashion Design. She used to work as an editor for Germany's major fashion magazine "Brigitte", later as senior designer in womenswear, knitwear and accessories for several fashion labels in Germany and the U.S. In 2008, she founded her own label of poetic green knitwear called "caro e.". Additionally, Carolin Ermer has received further training in Adult Education and does research in ESD (Education for Sustainable Development).
➜ Contact details in staff directory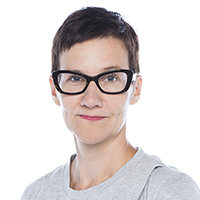 Michael Ferenc, M.A.
Area of expertise: International Student Mobility, Overseas Placements and Career Counseling, Intercultural Standards in the Workplace, German Higher Education
Thematic Track: Design (course is open for other tracks)

Michael Ferenc was awarded a Master's degree in European Studies from the University of Poznan, Poland. He has a dual citizenship, speaks four languages and has gained professional work experience in three countries. Between 2009 and 2014, Michael Ferenc served as International Placements Manager at Coventry University in the UK coaching over 500 students and graduates. He was a founding member of the international unit – International Experience and Mobility Service (now Centre for Global Engagment) — receiving the EAIE Institutional Award for Innovation in Internationalization. Besides his teaching on HORIZON, he served as a Quality Management and Internationalisation Coordinator in FB5 at HTW Berlin in the years 2015 and 2016 and now works at uni-assist e.V. as a Universities Coordinator where he negotiates and implements entry criteria for foreign applicants to German universites.


Tobias D. Geissmann, PhD
Area of expertise: Art History, Archeology, History, Techniques of Graphic Arts
Thematic Track: Design
Tobias D. Geissmann studied Art History, Archeology and History in Marburg, Paris and Berlin. In 2009, he finished his PhD at FU Berlin – Freie Universität Berlin on the Graphic Arts Technique of "cliché-verre". Beside his studies and research, he has been working as a tour and travel guide focusing on fine arts, architecture, history, and museum collections in Berlin, Paris and Vienna. Additionally, he has been in charge of planning foreign delegation visits for GIZ, the German Agency for International Cooperation. Since 2015, Dr. Geissmann serves as lecturer of the course "Art and Architecture in Berlin" at HTW Berlin.
➜ Contact details in staff directory


Prof. Daniela Hensel, Diplom
Area of expertise: Corporate Design, Editorial Design
Thematic Track: Design
Being a professor in the School of Design and Culture at HTW Berlin since 2008, Daniela Hensel focuses on interdisciplinary projects in Communication Design. During her studies at Hochschule Mainz and Ecole des Arts Décoratifs in Strasbourg, France, she achieved her theoretical basis combined with hands-on experience in the field. Later on, as a designer and creative director, she led corporate design projects for a variety of clients, such as Daimler and the Berlinale Film Festival. In 2013, she received the HTW Berlin Best Teaching Award.
➜ Contact details in staff directory


Mario Lischewsky, M.A.
Area of expertise: Painting and Fine Arts, Exhibition Design, Stage Design, Workshop Organization and Teaching Arts
Thematic Track: Fashion
Born in Sofia, Bulgaria in 1976, Mario Lischewsky now lives and works in Berlin. He has been awarded a Master's degree in Painting and Art Pedagogy from the National Academy of Fine Arts Sofia. Since 2008, he has been associate lecturer at HTW Berlin. Besides teaching, he also organizes and participates in a variety of workshops in other institutions. Mr. Lischewsky has exhibited his work of art in numerous solo exhibitions in Berlin, such as at Kunstraum Kreuzberg-Bethanien, Galerie 100, Bulgarian Institute of Culture, and Galerie 35. Apart from this, he has participated in several group exhibitions and collaborated with the Theater Bremen for the opera "Tosca".
➜ Contact details in staff directory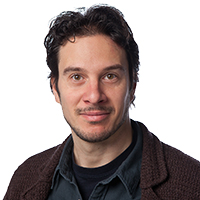 Madeleine Madej, Diplom
Area of expertise: Graphic and Textile Design Concepts, Brand Design and Labeling, Design of Portfolios
Thematic Track: Fashion
Madeleine Madej started her education as a fashion designer from scratch. She completed a vocational training as a dressmaker, followed by her studies at UdK – Berlin University of the Arts and the Danish Design School in Copenhagen. After graduation in 2005, she worked in the design studio "bel epok" in Cologne for five years where she focused on developing strategies and graphic design solutions for premium fashion brands, such as Hugo Boss and JOOP!. Since 2011, Madeleine Madej has run her own business as an art director developing graphic design concepts and textile collections for various fashion industry clients. In 2013, she rounded off her profile by accepting several teaching positions as associate lecturer in higher education.
➜ Contact details in staff directory


Kaustav Majumdar, M. Des.
Area of Expertise: Furniture & Interior Architecture, Product and Packaging, Universal and Social Design, Upcycle and Sustainability
Thematic Track: Fashion
While perusing a Master of Design from the National Institute of Design in Ahmedabad, India, Kaustav Majumdar has been contributing in the areas of universal and social design since 2011. He has received nine international and 15 national grant awards, and he has participated in seven international exhibitions. In 2014, he received a DAAD scholarship for a Master thesis on Universal Design Thinking at HTW Berlin. Since then, he has been teaching Sketching in Industrial and Fashion Design at HTW Berlin. In terms of his professional career, he has collaborated with a number of companies. He currently works as art director and designer for the Berlin start-up fashion lable "brave little mockingbird".
➜ Contact details in staff directory


Prof. Jan Vietze, Diplom
Area of expertise: Public Transport Design, Rail Vehicle Design, Mobility Design, Technical Design, Investment Good Design
Thematic Track: Design
Jan Vietze graduated from Kunsthochschule Berlin – Weissensee School of Art in 2003 with an award-winning thesis about a driver space concept for city buses. Afterwards, he kept focusing on public transport design. At the company IFS Design, he was responsible for the design development of Berlin's latest generation of low floor trams, built by Bombardier Transportation for BVG, the Berlin Transport Company. Throughout his career, Jan Vietze has received numerous awards. In 2013, he became professor for Industrial Design at HTW Berlin. Currently he also serves as Vice-Dean at the School of Design and Culture.
➜ Contact details in staff directory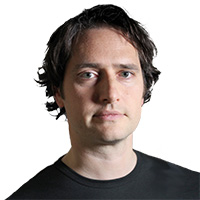 Shinya Watanabe, M.A.
Area of expertise: Eurasian Cultural History, Contemporary Art, Exhibition Design, Film Making, Philosophy
Thematic Track: Design
Born in 1980 in Shizuoka, Japan, Shinya Watanabe works as an art curator, movie director and university lecturer. After graduating from New York University's Master of Arts programme in 2004, he has curated various international art exhibitions focusing on modern nation states. As part of his work, he has travelled through more than 50 countries. For his first and recently finished documentary film entitled "Soul Odyssey – In Search of Eurasia", Shinya Watanabe crossed the Eurasian continent overland from Berlin to Japan. Currently, he is working towards his PhD degree at UdK – Universität der Künste Berlin doing research on Joseph Beuys and Nam June Paik's lifelong collaboration called "Eurasia".
➜ Contact details in staff directory