Alumni
You can get advice on embarking on a career and starting a business even after graduation. Our Career Services are available to you up to a year after the end of your studies, while you can access the services of the Startup Competence Centre for five years after graduating.
Associate lecturers are a key pillar of teaching activities at HTW Berlin. Around 800 people offer courses on a wide variety of topics on a fee basis. If you would also like to pass on your knowledge to students, current vacancies for lecturer (in German) are published on the HTW Berlin website.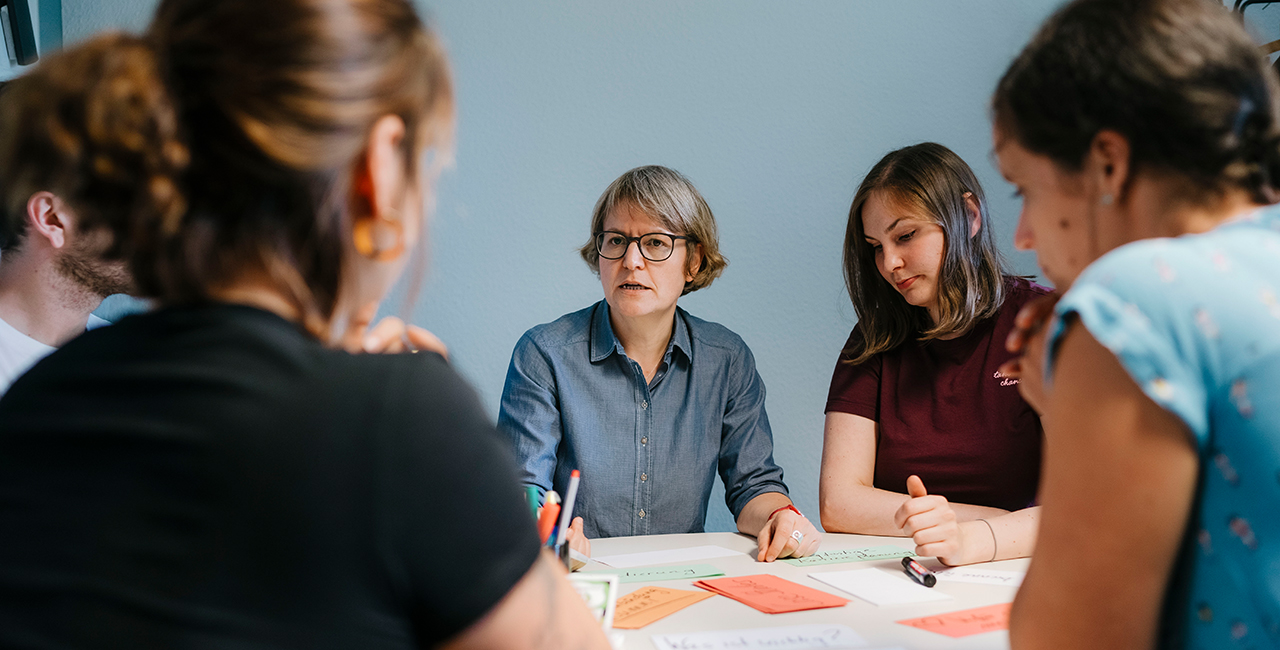 Pass on your professional experience to students! Either at the PraxisTag (in German), where a student accompanies you for a working day. Or as part of the 12-week InnoTechHub mentoring programme for young start-up teams. You can also give students an insight into your work at an event organised by the Career Services or the Startup Competence Centre.
In addition, you can use your contacts at HTW Berlin to recruit young professionals for your company. You can publish your job offers in the vacancies section of the Career and Alumni Portal.