Teaching Support Centre
Teaching is our passion. Which is precisely why we are committed to supporting and networking teachers, as well as enhancing teaching processes and making these more visible.
Would you like a sparring partner as you develop and refine your teaching skills? Do you need assistance as you create teaching media? Are you looking for inspiration and further training opportunities on the topic of teaching? Then the Teaching Support Centre is at your service!
Contact
You can reach us at lehre@htw-berlin.de or by telephone. For those who would prefer to visit us in person, our office is on the Wilhelminenhof Campus in room WH B 004. We look forward to receiving your enquiries!
Consulting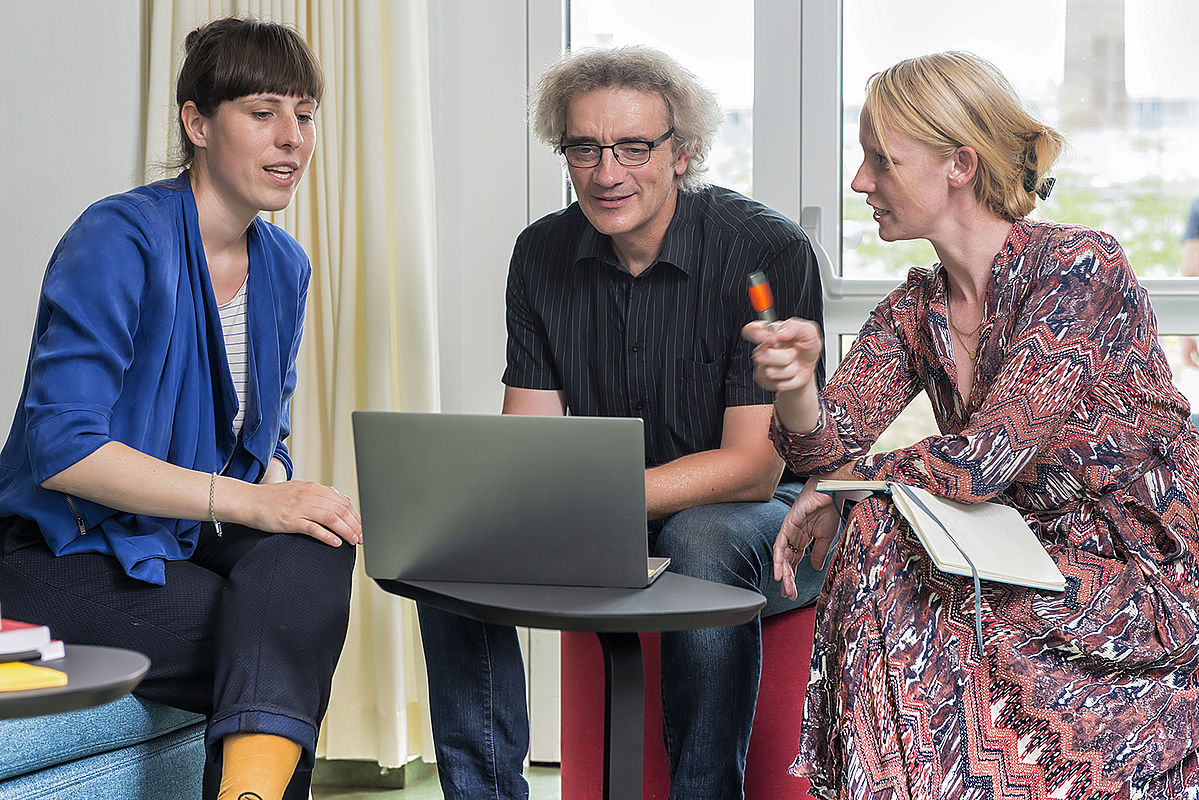 We offer professional advice to support you in the further development of your teaching skills and work with you to find individual solutions:
if you want to try something new
to help you answer any questions about digital or hybrid teaching
as you search for a suitable examination type
for your course concept
if you know what you want to change about a course, just not precisely how
during the development of a new study programme
when applying for the Teaching Innovation Fund or another teaching project
if you're interested in teaching observation and would like to receive feedback on your teaching and specific ideas for further development
And for all other concerns relating to teaching and learning - whether in-person, digital or hybrid. Please feel free to get in touch!
You can find more details on our advisory services under the menu item Teaching.
Co-creation of media: we're here to help!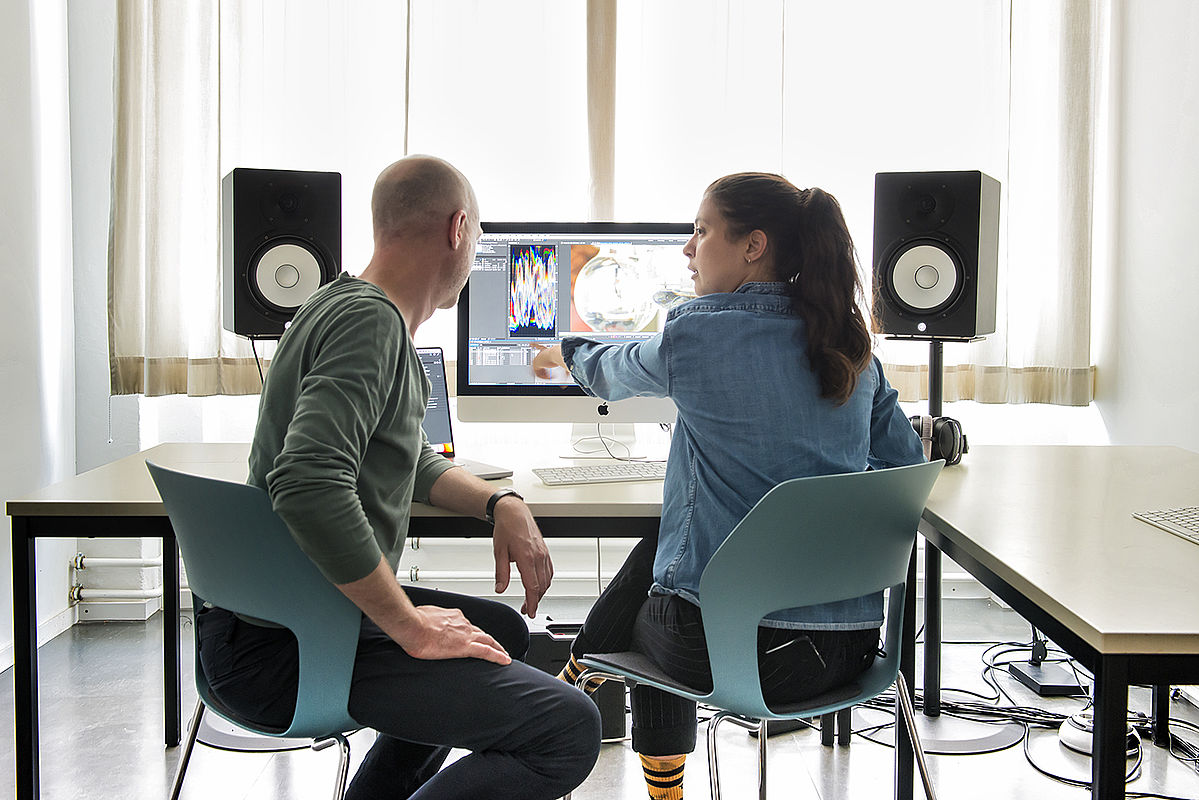 Be it a podcast, video or animation, we're here to support and accompany you in all technical, design and didactic questions as you conceive of and produce audiovisual media to meet your didactic needs.
From ideas development and conception to production and integration into your courses, we offer the following services:
Initial consultation on how to make your teaching more innovative
Support with the creation of a script
Creation of graphic content
Creation of animations
Sound recordings and filming
Media provision and editing
In addition to production rooms, such as the sound and video studio, the latest production technology is available for high-end results. A technology rental service completes our offer.
Simply send an email to lehre@htw-berlin.de and arrange an initial consultation during which we can view existing materials and documents (analogue or digital) together.
Events & continuing education

We regularly hold events aimed at supporting your continuing education and networking. These include:
Crash course for new teachers

An online seminar offering a compact introduction to university teaching

Upcoming dates: 28/03/23, 9.00 a.m. - 4.00 p.m.
Registration via Moodle course
TSC webinars and workshops

For continuing education and exchange with other teachers

Upcoming dates: you can find the current programme in the Moodle course "Updating your Teaching Skills" and in the HTW Calendar of Events for Teachers.
New appointees course

Offers didactic impulses for new professors

Next course start date: 14/10/2022
Teaching Day

Symposium on the latest topics in university teaching. Details of the programme can be found on the Event page.

Upcoming dates: 2023