University Development & Quality Management
The Central Office for University Development and Quality Management focuses primarily on quality management and quality assurance. Further activities include the (re-) accreditation of degree courses and the provision of consultation to all those designing or altering degree course and course-related university regulations. It also compiles statistics regarding applicants, students and graduates, key numbers and course capacity figures.
Head of Department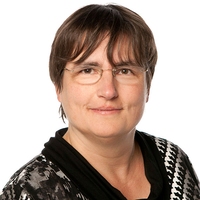 +49 30 5019-3711
Heike.Zillmann
∂
HTW-Berlin.de
 System(re)akkreditierung, grundlegende Bestandsaufnahmen der Studiengänge, studiumbezogene Rahmenordnungen, Koordinatorin des Projekts "Prozessportal",
Mitglied des Akademischen Senats und dessen Kommission für Studium und Lehre
Statistics / KPIs and programme capacities
 +49 30 5019-3714
Angela.Ehrmann
∂
HTW-Berlin.de
 Statistiken/Kennziffern und Kapazitätsangelegenheiten;
Stellvertretende Referatsleiterin HE&QM;
Mitglied der Kommission für Entwicklungsplanung (EPK)
(Re-)accreditation of degree programmes and approval for degree programme regulations
 +49 30 5019-3716
Simone.Schulz
∂
HTW-Berlin.de
 Clearing der studiengangsbezogenen Ordnungen,
Clearing von Modulbeschreibungen und (Re-)Akkreditierung von Kooperationsstudiengängen
Quality assurance and evaluation
 +49 30 5019-3713
Ines.Wiesen
∂
HTW-Berlin.de
 Qualitätssicherung und Evaluierung, Mitglied in der Kommission des Akademischen Senats für Evaluation, Mitglied im Arbeitskreis Evaluation und Qualitätssicherung Berliner und Brandenburger Hochschulen
Process portal
 +49 30 5019-3717
Luisa.Berger
∂
HTW-Berlin.de
 Kapazitätsangelegenheiten, Statistiken und Prozesse
Qualitätssicherung im Rahmen des Projekts "Berliner Qualitäts- und Innovationsoffensive (QIO)"