Advanced Master's programmes
Why HTW Berlin
HTW Berlin combines academic studies with a professional applied sciences orientation. Benefit from small groups and practical elements including project work, case studies and the latest industry topics taught by professors in collaboration with industry partners and senior company managers.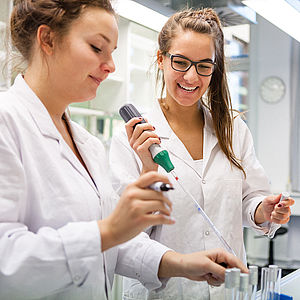 Enjoying an excellent academic reputation, HTW Berlin has received many prizes for exceptional innovation in the university sector: for our internal management reforms, the consultation and service packages offered to small and medium-sized enterprises and start-ups and for our commitment to gender equality and barrier freedom. University rankings have consistently established us as one of the leading providers of a modern and professional education.

Thanks to a partnership strategy with leading local and international companies and a practice-oriented study approach, graduates from HTW Berlin have higher employability and good career prospects. Academically qualified young professionals are ideally prepared for the international job market.

HTW Berlin is located in one of the world's most interesting and multifaceted capitals. Berlin attracts international professionals who come to study, live and work. In addition to its international flair, high standards and affordable living costs, it offers a broad range of leisure activities.

Benefit from WiFi in all university buildings, computer pools with the latest software and an Information Technology Centre with a hotline should you need assistance. These are just a few examples of the excellent infrastructure enjoyed by students at HTW Berlin. The University Library also provides you with access to subject-related literature, electronic journals and daily newspapers.